These plants were packaged wonderfully, even though my USPS person couldn't seem to read the "This Side Up" on the side of the box and had mine upside down in my back room.  So I was a bit nervous when I opened it up.  I didn't realize just how wonderfully the company packaged the plants and was pleasantly surprised how well they did on their trip here.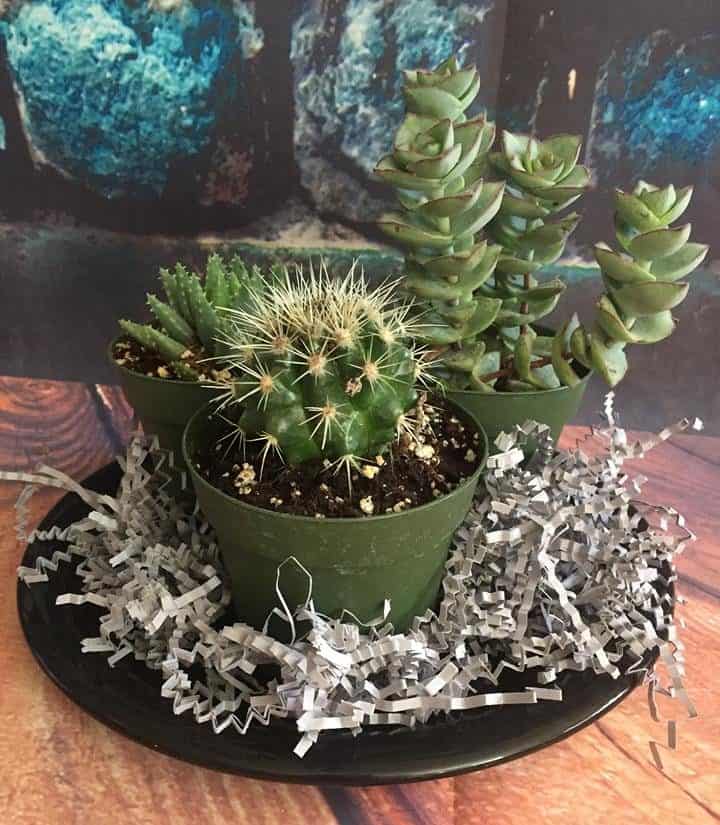 What Was in My Box
Crassula Conjuncta – Ivory Towers is a small succulent which comes from South Africa. It grows up to 6″ which forms dense cushions of numerous pale grey-green rosettes. The leaves are flat with an ovate to almost circular shape, usually pointing downward and with red margins. Each flower is white and cup-shaped.
You will want to have a regular potting soil mix for the cacti and succulents which can be regular potting soil, bird sand, and pumice.  Make sure your Crassula gets a minimum of 3 hours of direct sunlight each day.
They do not ship outside of the continental United States.
The second plant in my box was the Aloe Brevifolia.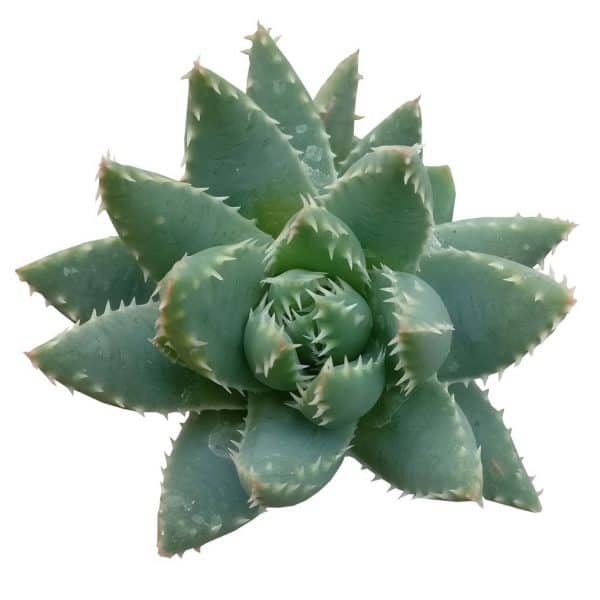 I remember when I was a kid my Grandma Ryan always had an aloe vera plant and she used to clip off a piece if we hurt ourselves or had a sunburn.  This made me think of her when I saw it said, Aloe.
Aloe brevifolia is a rosette-forming succulent with rosettes of gray leaves that build upon each other to form a clump up to 1 foot (30 cm) tall. Each rosette gets to just over 3 inches (7.5 cm) wide, bearing broadly triangular, thick, pale gray leaves that have white spines along the margins and a few along the keel of the lower surface. In the late spring appear spikes of orange tubular flowers in unbranched spikes that rise up to 24 inches (60 cm).
The third plant that was in my box was the 

Golden Barrel Cactus
Echinocactus grusonii is covered with long golden yellow spines, hence its nickname "Golden Ball". It is native to Brazil and Paraguay. Golden Ball Cactus can grow up to 3 feet in height and be a stunning addition to any rock garden. In summer, it produces large yellow flowers forming a pretty crown around the top of the plant.
I am hoping I am able to take care of my Golden Barrel Cactus to get it to 3 feet as I have never had a cactus that tall!
They have many different plants to choose from so make sure you visit their website and social media handles.